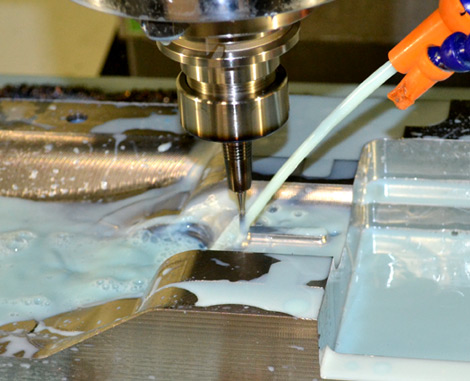 Mold Cam Tool & Engineering Inc. manufactures the highest quality of injection molds for automotive, non-automotive, medical, electronic, and consumer markets. We have the technological expertise and state-of-the-art machinery to produce all types of injection molds, including standard 2 plate, 3 plate, hot runner, prototype, insert, and cutting-edge gas assist molds.
Services offered at Mold Cam
Tool & Engineering Inc. include: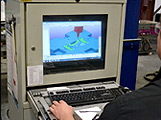 ▪
Design / Engineering
▪
Production Injection Molds
▪
Prototype Injection Molds
▪
Engineering Changes
▪
Program Management and Repairs
▪
Logistics for Mold Delivery
Departments
Mold Cam Tool & Engineering Inc. has specialized departments in mold design, development, engineering, and logistics & delivery.
Each of these departments is expertly managed to ensure that all molds are custom built according to customer specifications.
Program Management:
When it comes to mold making, program management is key. From initial contact to mold testing, we make sure our clients are fully aware of what to expect from us. Our process involves quoting and product feasibility, mold design and engineering, timeline development, mold build, and finally, mold tryout.
Design / Engineering:
Everyone knows that experience counts for everything, and at Mold Cam, our highly skilled engineering team is one of our main strengths. Our engineers consistently use innovative technologies to design and engineer our tooling with no data loss, to provide our clients with superior quality molds. Our smart solution is Delcam Powershape and Powermill software solutions.
CNC Machining:
Mold Cam delivers the lead times and quality by using high-speed cutting technology, proficient machinists, and a lights out operation to achieve an accurate and superior product.
Mold Making: Leadership and experience is what helps Mold Cam finish the product. Our skillful mold making team reliably assembles, fine-tunes, and completes injection molds for successful tryouts and according to our clients' expectations.

Logistics for Mold Delivery: We have a highly experienced logistics team that manages the delivery of molds across international borders. Our team will handle all necessary customs paperwork and logistical documentation needed to successfully complete a project. With our own trucking fleet that is capable of transporting loads up to 52000 lbs., clients can count on Mold Cam to deliver their project in a manner that will exceed their expectations.